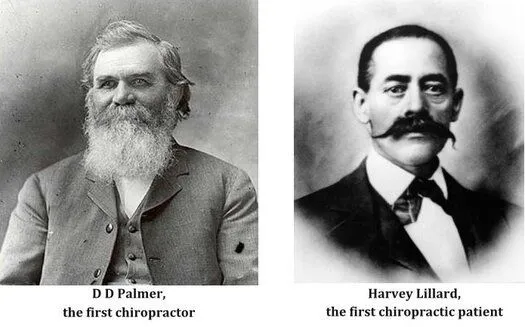 THE ANNIVERSARY OF

THE DISCOVERY OF CHIROPRACTIC


September 19 -- 23, 2022
September 2022 marks 127 years of people benefiting from receiving chiropractic adjustments. On September 18, 1895, D.D. Palmer performed the first adjustment in Davenport, Iowa, on Harvey Lillard, a janitor who had been deaf in one ear for 17 years. After having his adjustment, Lillard's hearing was restored – and the science of chiropractic was discovered.
Come celebrate with us the Anniversary of the Discovery of Chiropractic!

Come to our office for a celebration of this moment in history. Enjoy tributes to the pioneers in chiropractic, a festive spirit, free give-away goodies and the warmth of our staff.

Also, for those who are not patients at our office, we will have appointments available for a FREE, no-obligation consultation with one of our doctors. In addition to meeting the doctor one-on-one, you will also be able to ask the doctor about how you can improve your health through nutrition, exercise, rest, a positive mental attitude and chiropractic care. We ask please that consultation appointments be scheduled at least 3 hours in advance.
If you would like to book an appointment for the week of the Chiropractic Anniversary, please call our office at (707) 996-4535. Our Staff Members will be happy to assist you.
Come join us in the celebration of the Anniversary of the Discovery of Chiropractic!

* Diplomate, American Board of Chiropractic Neurology
* Diplomate, American Chiropractic Neurology Board